Show Info
February 25 - 28, 2016
National Western Complex
4655 Humboldt St.
Denver, CO 80216
Show Hours
Thursday: Noon - 8 pm
Friday: Noon - 8 pm
Saturday: 10 am - 8 pm
Sunday: 10 am - 5 pm
Ticket Prices
Adults: $10
Kids 12 and Under: Free
Good Sam Club Members: $5*
*Maximum 2 tickets - Active Membership Card required. Offer not valid or combinable with any other discounts.
Not A Good Sam Club Member?
Purchase a 1-year membership for just
$25 & enjoy all the exciting Club benefits,
including 50% savings on up to
2 RV show tickets!
SAVE TIME - PURCHASE YOUR TICKETS ONLINE!
60th Annual Colorado RV, Sports, Boat & Travel Show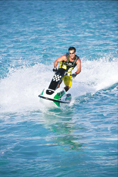 The Colorado RV, Sports, Boat & Travel Show is the largest outdoor recreation show in the region and includes Colorado's largest display of RVs, boats, outdoor products, accessories, vacation spots, fun daily seminars, and much more.
Water fun seekers will find great deals on new fishing boats, ski boats, sport boats, bass boats, pontoons, and PWCs. Campers and RV travelers who prefer the freedom of RV travel will find the latest models and special value pricing on class A, B & C motorhomes, travel trailers, fifth wheels, toy haulers, truck campers, and pop-ups. There will also be motorcycles, ATVs, and UTVs on hand.
Come get vacation ideas, affordable travel packages and great deals on your favorite outdoor fun.
---
Pet Policy: Due to facility regulations, only service animals will be permitted inside the show venue. Thank you for your cooperation.
---
Feel the Force

Special appearances by Star Wars Cosplay characters Kylo Ren and Princess Leia throughout the day. Take pictures, "Meet and Greet" and more - fun for the entire family and movie enthusiast!
---
Seminar Schedule
Location: Seminar Stage and Boat Arena Theatre
***SCHEDULE SUBJECT TO CHANGE***
Time
Topic
Speaker
Location
Thursday, February 25, 2016
Show Hours: Noon-8:00pm
1:00pm
Bass Fishing Techniques
Nathan Zelinksy
Tightline Outdoors
Boat Arena
Theatre
1:00pm
Member Camping
Eileen McKee
Coast to Coast
Seminar Stage
2:30pm
100 years of Rocky Mountain National Park
Bernie Jwaszewski
Streamline Travel Videos
Seminar Stage
3:30pm
Trolling Up Walleye
Nathan Zelinksy
Tightline Outdoors
Boat Arena
Theatre
4:00pm
Member Camping
Eileen McKee
Coast to Coast
Seminar Stage
5:00pm
Drive the Going To The Sun Road - Glacier National Park
Bernie Jwaszewski
Streamline Travel Videos
Seminar Stage
6:00pm
South Park Trout
Nathan Zelinsky
Tightline Outdoors
Boat Arena
Theatre
6:00pm
Make RV Play Pay
Bernie Jwaszewski
Streamline Travel Videos
Seminar Stage
Friday, February 26, 2016
Show Hours: Noon-8:00pm
1:00pm
Bass Fishing Techniques
Nathan Zelinsky
Tightline Outdoors
Boat Arena
Theatre
1:00pm
Member Camping
Eileen McKee
Coast to Coast
Seminar Stage
2:30pm
100 years of Rocky Mountain National Park
Bernie Jwaszewski
Streamline Travel Videos
Seminar Stage
3:30pm
Trolling Up Walleye
Nathan Zelinksy
Tightline Outdoors
Boat Arena
Theatre
4:00pm
Member Camping
Eileen McKee
Coast to Coast
Seminar Stage
5:00pm
Make RV Play Pay
Bernie Jwaszewski
Streamline Travel Videos
Seminar Stage
6:00pm
South Park Trout
Nathan Zelinksy
Tightline Outdoors
Boat Arena
Theatre
6:00pm
Graveyard of the Atlantic; North Carolina's Outer Banks
Bernie Jwaszewski
Streamline Travel Videos
Seminar Stage
Saturday, February 27, 2016
Show Hours: 10:00am-8:00pm
11:00am
Graveyard of the Atlantic; North Carolina's Outer Banks
Bernie Jwaszewski
Streamline Travel Videos
Seminar Stage
11:00am
South Park Trout
Nathan Zelinksy
Tightline Outdoors
Boat Arena
Theatre
1:00pm
Member Camping
Eileen McKee
Coast to Coast
Seminar Stage
1:00pm
Trolling Up Walleye
Nathan Zelinksy
Tightline Outdoors
Boat Arena
Theatre
3:00pm
Make RV Play Pay
Bernie Jwaszewski, Streamline Travel Videos
Seminar Stage
3:00pm
Bass Fishing Techniques
Nathan Zelinsky
Tightline Outdoors
Boat Arena
Theatre
5:00pm
Member Camping
Eileen McKee
Coast to Coast
Seminar Stage
5:00pm
Trolling Up Walleye
Nathan Zelinksy
Tightline Outdoors
Boat Arena
Theatre
7:00pm
100 years of Rocky Mountain National Park
Bernie Jwaszewski
Streamline Travel Videos
Seminar Stage
Sunday, February 28, 2016
Show Hours: 10:00am-5:00pm
11:00am
Make RV Play Pay
Bernie Jwaszewski
Streamline Travel Videos
Seminar Stage
1:00pm
Trolling Up Walleye
Nathan Zelinksy
Tightline Outdoors
Boat Arena
Theatre
1:00pm
Member Camping
Eileen McKee, Coast to Coast
Seminar Stage
3:00pm
Graveyard of the Atlantic; North Carolina's Outer Banks
Bernie Jwaszewski
Streamline Travel Videos
Seminar Stage
3:00pm
Bass Fishing Techniques
Nathan Zelinksy
Tightline Outdoors
Boat Arena
Theatre
---
For Exhibit Space or Sponsorships
Vilma Fraguada 847-229-6730
email: vilma.fraguada@goodsam.com

For Exhibit Space
Jim Piper 303-563-9495
email: james.piper@goodsam.com

For Operations or Logistics
Laurie Hallowell 612-845-5336
email: laurie.hallowell@goodsam.com
---