Show Info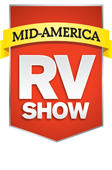 January 12 - 15, 2017
Bartle Hall
301 West 13th St
Kansas City, MO 64105
Show Hours
Thursday: 1:00 pm - 8:00 pm
Friday: 12:00 pm - 8:00 pm
Saturday: 10:00 am - 8:00 pm
Sunday: 10:00 am – 5:00 pm
Ticket Prices
Adults: $12
Kids 12 & Under: Free
Good Sam Club Member ticket pricing:
$6 - maximum 2 tickets.
Active Membership Card required.
Offer not valid or combinable with any other discounts.
Not A Good Sam Club Member?
Purchase a 1-year membership for just
$27 & enjoy all the exciting Club benefits,
including 50% savings on up to
2 RV show tickets!
2017 Mid-America RV Show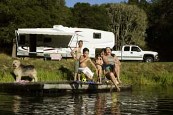 The 2017 Mid-America RV Show is the largest consumer show dedicated to the RVing lifestyle and everything associated with it - like traveling and outdoor activities in the Midwest. With multiple units spread out over Halls A, B and C in Bartle Hall at the Kansas City Convention Center, the RVing enthusiast can check out the newest products and services on the market. Whether you are in the market for a motorhome, custom motor coach, travel trailer, fifth wheel, pop-up camper or truck camper, you will find it and the best prices at the Mid-America RV Show.
In addition to RVs, the show offers a wide variety of products and services. You will find RV accessories, resorts and travel destinations, vacation destinations and products to make your life easier. The 2017 Mid-America RV Show is a great place to visit for anyone who is interested in traveling and the outdoor lifestyle.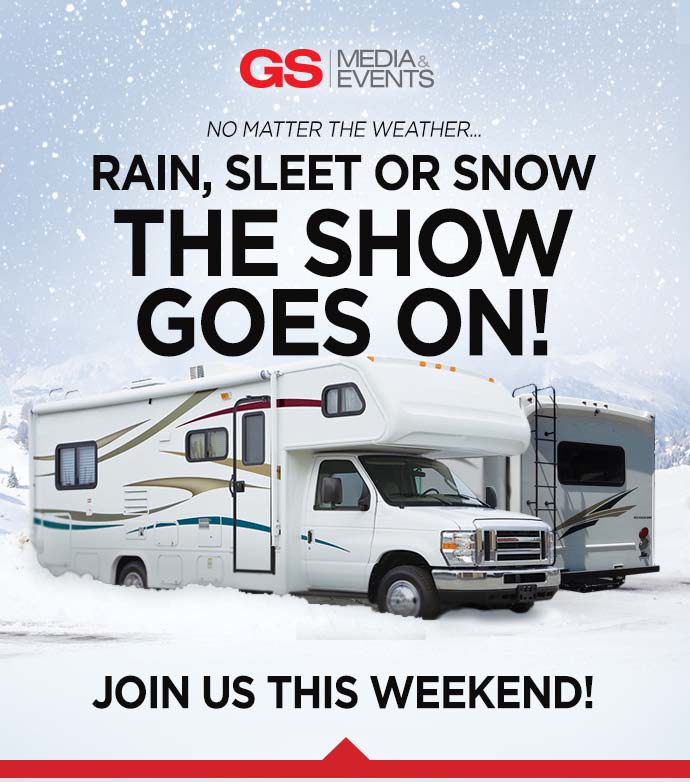 ---
ENTER TO WIN
a 2017 Coleman Travel Trailer!

---
Seminar Schedule
Location: Seminar Stage
***SCHEDULE SUBJECT TO CHANGE***
Time:
Topic
Guest Speaker
Thursday, January 12, 2017
Show Hours: 1:00pm - 8:00pm
2:30pm
Make RV Play Pay
Bernie Jwaszewski, Streamline Travel Videos
4:30pm
Glacier's Going-To-The-Sun Road
Bernie Jwaszewski, Streamline Travel Videos
6:30pm
Make RV Play Pay
Bernie Jwaszewski, Streamline Travel Videos
Friday, January 13, 2017
Show Hours: 12 Noon - 8:00pm
1:00pm
Make RV Play Pay
Bernie Jwaszewski, Streamline Travel Videos
2:30pm
Glacier's Going-To-The-Sun Road
Bernie Jwaszewski, Streamline Travel Videos
4:00pm
Make RV Play Pay
Bernie Jwaszewski, Streamline Travel Videos
6:00pm
Visit Colorado's Front Range
Bernie Jwaszewski, Streamline Travel Videos
Saturday, January 14, 2017
Show Hours: 10:00am - 8:00pm
12 Noon
Make RV Play Pay
Bernie Jwaszewski, Streamline Travel Videos
2:00pm
Glacier's Going-To-The-Sun Road
Bernie Jwaszewski, Streamline Travel Videos
4:00pm
Make RV Play Pay
Bernie Jwaszewski, Streamline Travel Videos
6:00pm
Visit Colorado's Front Range
Bernie Jwaszewski, Streamline Travel Videos
Sunday, January 15, 2017
Show Hours: 10:00am - 5:00pm
12 Noon
Make RV Play Pay
Bernie Jwaszewski, Streamline Travel Videos
2:00pm
Glacier's Going-To-The-Sun Road
Bernie Jwaszewski, Streamline Travel Videos
---
For Bulk Exhibit Space or Sponsorship information
Vilma Fraguada 847-229-6730
email: vilma.fraguada@goodsam.com

For Booth Exhibit Space
Chris Hamilton 847-229-6731
email: chris.hamilton@goodsam.com

For Operations or Logistics
Tomi Hansen 847-229-6739
email: thansen@goodsam.com
---