ZZZThe Great American RV Show - Mystic Lake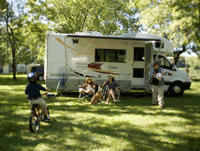 RV enthusiasts - you have 3 days to save!
This is THE show for RV enthusiasts! The area's major RV dealers will display a variety of motorhomes, travel trailers, fifth wheels and more, all at discounted, year-end clearance prices.
Shop special show only deals on new close-out 2015 models and pre-owned units at the very best prices of the year. Bring your trade-in for on-the-spot savings. Onsite financing is also available. These units must be sold!
Don't miss this amazing opportunity to save money and drive home a new RV!
---
Brand List
Manufacturer
Brand
Dealer Name
Forest River
Cherokee TT
AC Nelson
Forest River
Greywolf TT
AC Nelson
Forest River
Ice Cave
AC Nelson
Jayco
Greyhawk Class C
Hilltop Trailer Sales
Jayco
Pinnacle 5th Wheel
Hilltop Trailer Sales
Jayco
Precept Class A
Hilltop Trailer Sales
Jayco
Redhawk Class C
Hilltop Trailer Sales
Jayco
Seneca Class A
Hilltop Trailer Sales
Pleasure Way
Pleasure Way Class B
Midwest RV
Keystone
Denali TT
Minneapolis Trailer Sales
Coachmen
Freedom Express TT
Quality RV
Coachmen
Leprechaun Class B
Quality RV
Coachmen
Mirada Class A
Quality RV
Coachmen
Prism Class B
Quality RV
Keystone
Cougar 5th Wheel
Quality RV
Keystone
Cougar X-Lite 5th Wheel
Quality RV
Keystone
Fuzion 5th Wheel
Quality RV
Keystone
Hideout TT
Quality RV
Keystone
Montana 5th Wheel
Quality RV
Keystone
Montana High Country 5th Wheel
Quality RV
Thor
Tuscany Class A Diesel
Quality RV
Airstream
Flying Cloud TT
Shorewood RV
Airstream
International TT
Shorewood RV Center
Airstream
Interstate Class B
Shorewood RV
Airstream
Sport TT
Shorewood RV
Entegra
Aspire Class A
Shorewood RV
Entegra
Cornerstone Class A
Shorewood RV Center
Forest River
Georgetown Class A
Shorewood RV Center
Tiffin
Allegro Class A
Shorewood RV Center
Tiffin
Red Phaeton Class A Diesel
Shorewood RV Center